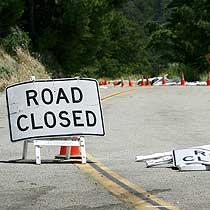 Four laning of Highway 11 was completed two years ago, and now the province is turning its attention to the highway's side roads.
The improvements to 11 caused increased traffic on local service roads that provide drivers access to the main highway.
Work to improve the drainage lane width, driving suface and sightlines along these roads will better accomodate the increased volume of traffic and improve safety.
Work will take place in Armour and Strong townships south of North Bay, and work will be completed by this fall.
The province says 73 news jobs wll be created by the $7.3 million contract.
"By investing in highway infrastructure through the Northern Highways Program, we are improving travel, increasing safety, and creatiing jobs that support economies," said Minister of Northern Development and Mines Michael Gravelle.
For details of roads affected: http:www.mto.gov.on.ca/english/pubs/highway-construction/index.shtml