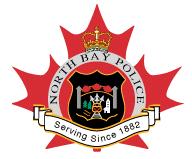 North Bay Police Service
News Release
*****
On the 31st Jan at 9:40 a.m. North Bay Police checked a vehicle on the 300 block of McIntyre St E. The driver, Drew Weller 22years of Hwy 17 E was arrested for liquor related offences and brass knuckles were found in his possession.
A search of the vehicle located a 12 gauge sawed off shotgun with loose shotgun shells.
Investigation revealed allegations that earlier in Jan he had used the shotgun by pointing it and threatening people.
He has been charged with two counts of threatening, use firearm in the commission of an offence, pointing a firearm, assault, possession of a prohibited weapon, possession of a prohibited firearm with ammunition, and occupant of a motor vehicle knowing there was a firearm.
He has been held in custody for a bail hearing.
Csts Dan Weber and Christian Elia are investigating.
*****