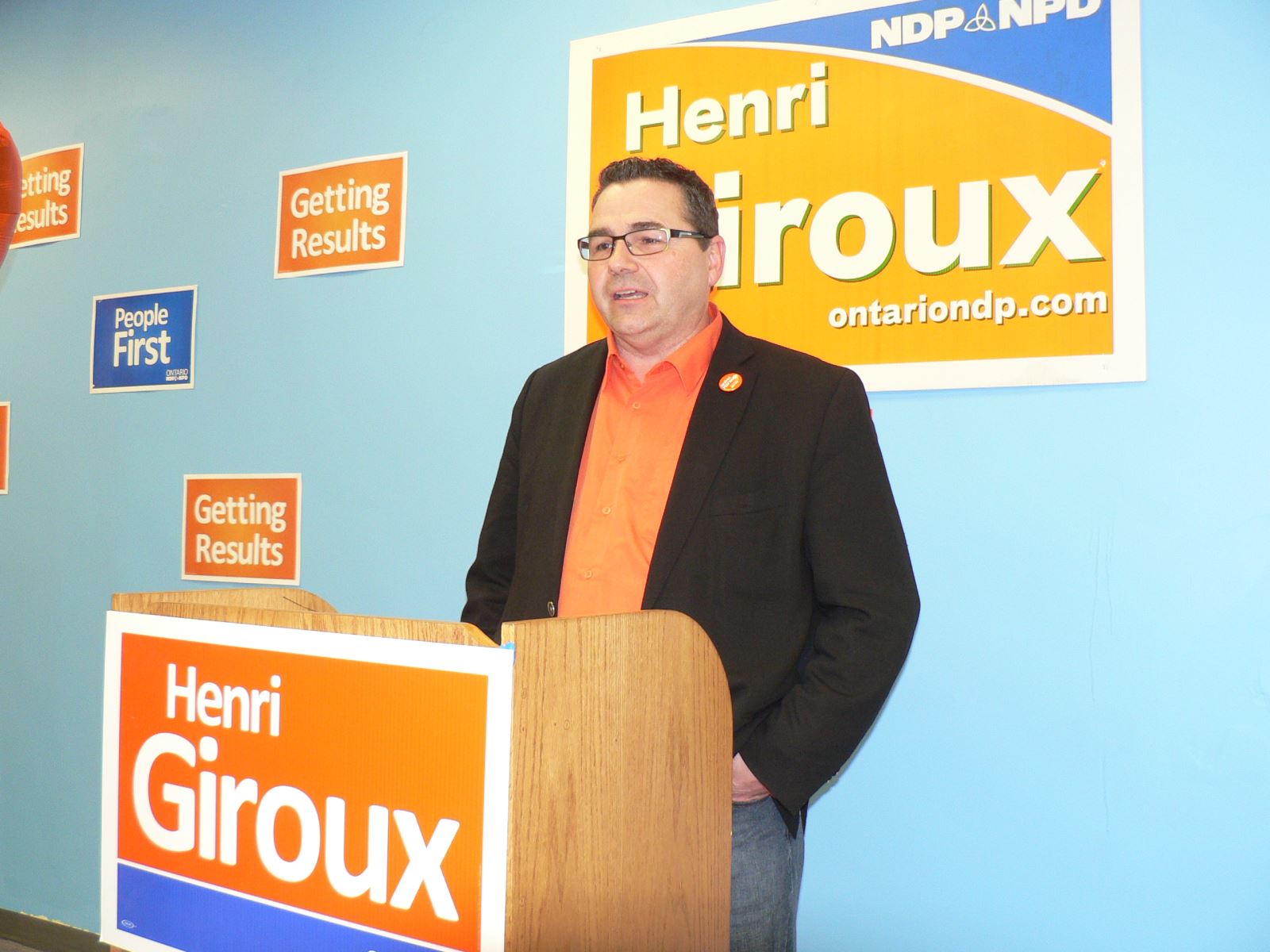 Henri Giroux, NDP candidate in Nipissing, is questioning Tim Hudak about his plan to fire 100,000 people in the province.

"Tim Hudak has committed to firing 934 people in Nipissing under his 100,000 job cuts plan," Giroux said in a news release.
"The 934 families who depend on those jobs here have a right to know: Who is Tim Hudak going to fire in Nipissing? How many firefighters, nurses, educational assistants and teachers are going to lose their jobs here?" Giroux asked.

He said that Hudak's plan to fire 100,000 people means that 934 jobs in each of 107 ridings in the province will be cut should Hudak get elected.

"The 934 Nipissing families that depend on those jobs have a right to know if Conservative candidate Vic Fedeli has targeted them to join the unemployment line," Giroux said.