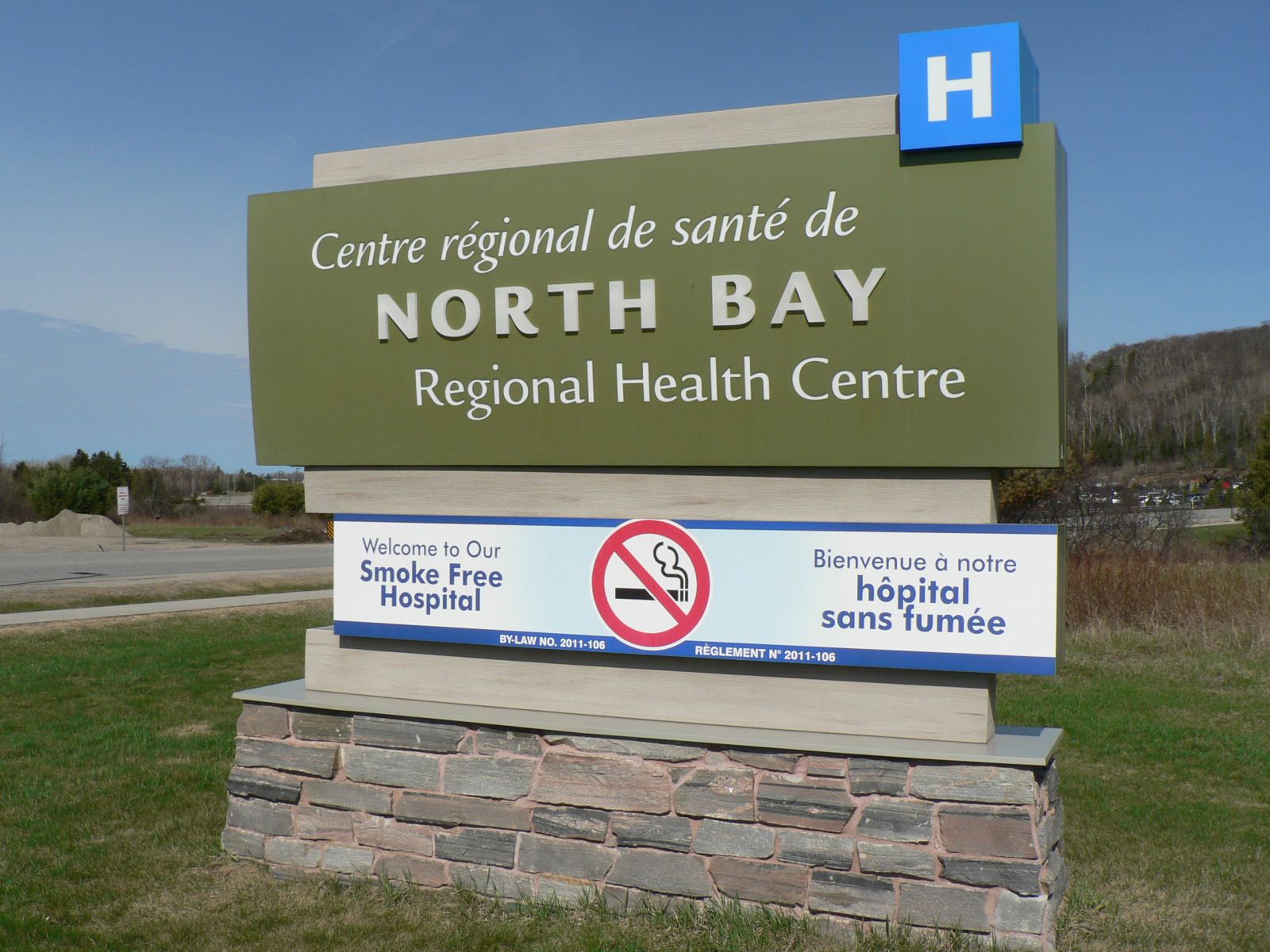 Front line hospital staff rallied in the rain over the lunch hour today, marking the start of a community campaign to fight a potential 60 bed and service cut at North Bay Regional Health Centre.
Their union claims a funding allocation earlier this month of $57.9 million for Sudbury's hospital is raising a lot of questions.

"There are a lot of folks wondering what's going on? A funding windfall for a neighbouring hospital during a provincial election but a new round of significant cuts for the North Bay hospital, is indeed raising eyebrows," says Michael Hurley president of the Ontario Council of Hospital Unions (OCHU).

"What makes, the money for Sudbury's Health Sciences North, pegged at $19.3 million a year, over three years, even more unique is that just one year of the $57.9 allocation would be more than enough to cover the North Bay hospital's $18 million," Hurley added.

"The Liberals seem to have money for some things, but not North Bay. The Progressive Conservatives plan to cut $4 to $6 billion from health care and that will make a bad situation worse. We need all the candidates to promise that if their party is elected they will not let these cuts, or any other health cuts in North Bay come to pass."

Shawn Shank president of Canadian Union of Public Employees 139 thinks that as more North Bay residents become aware of the funding issues and the new round of cuts, the community will mobilize to fight them.
"Hospital staff," he says "want residents to know that they want to provide the best possible patient care for the people of North Bay. This is why we are determined to mobilize our community to fight these cuts."

The rally took place at the College Drive entrance of the hospital.

"Because the North Bay Regional Health Centre was built under a public-private-partnership model", Hurley says,"it is saddled with infrastructure costs which are 30 per cent higher than a fully public hospital".
"That's in addition to being built with 30 per cent less bed capacity and staff than previously available at several facility sites. "The hospital is already disadvantaged because they have reduced bed capacity enormously. They can't and shouldn't cut anymore."