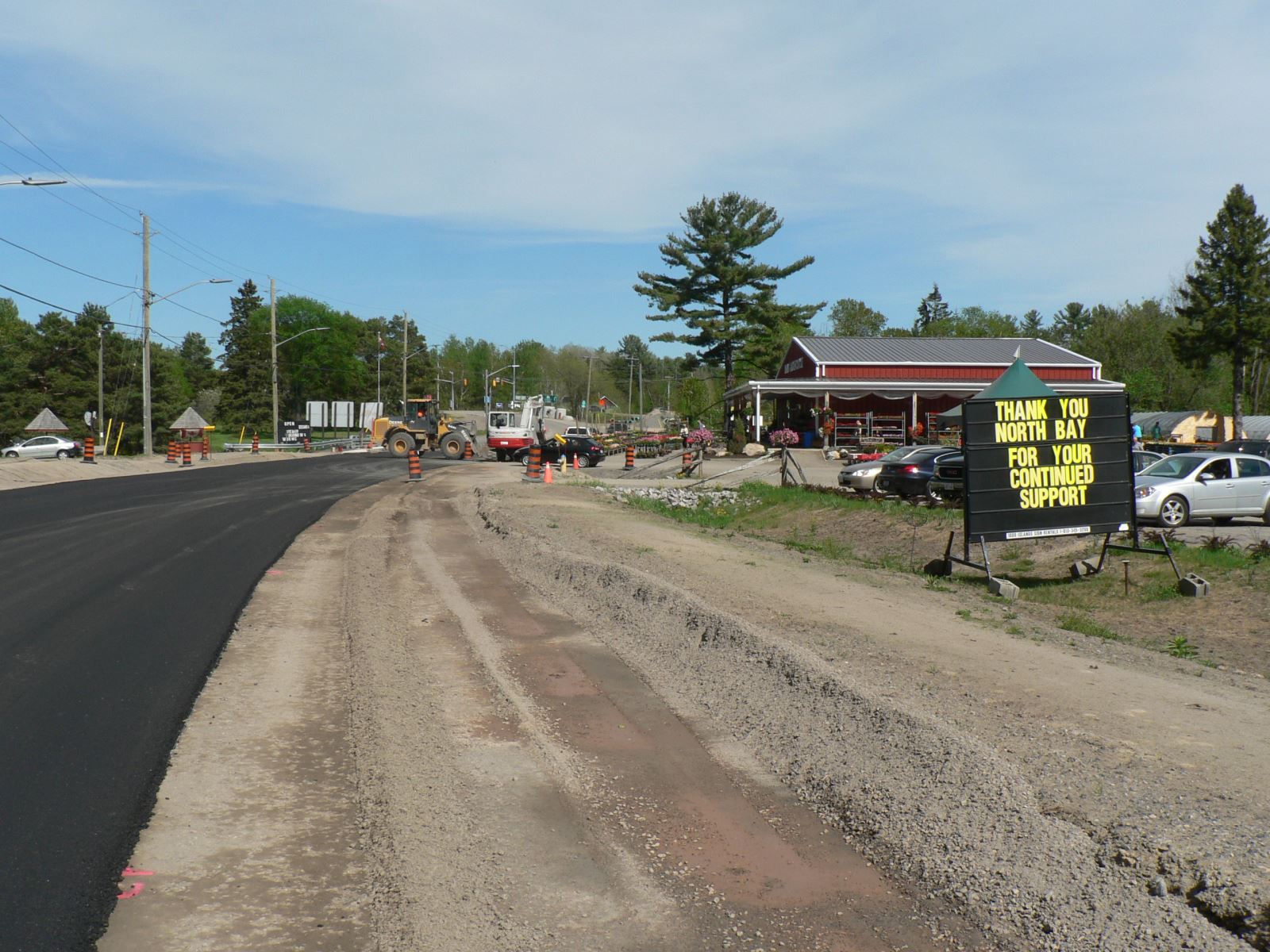 Lakeshore Drive going south is finally paved. Photo by Jeff Turl
After two years of road and bridge construction, there is paved road the entire length of Lakeshore, and more importantly in front of L'Ami's Garden Centre, Billy Bob's Bait and Lakeshore Driving Range.
Crews started this morning and continued throughout the day. Some curbing has also been finished. Sidewalks and bicycle path are other items still needing attention.