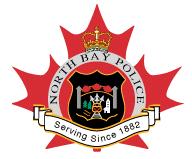 North Bay Police Service
News Release
*****
At 7:30 p.m. Jan 08th a woman in her residence on Ann St was watching TV in her bedroom when she heard a loud bang and went to investigate.
Her kitchen window had been forced open and she observed a man outside.
He fled when she yelled at him.
He is described as; male, white, 6 ft, medium build, wearing an earth tone winter jacket that went to his mid thigh.
He was last seen running south on Ann St towards High St.
Cst Zach Dagg is investigating.
*****