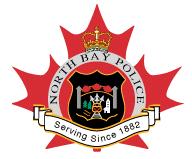 North Bay Police Service
News Release
*****
At 6:08 p.m. on Jan 01st a man was laying down in his residence on Douglas St when he heard a noise from his living room.
When he went to check, he found a man holding the resident's laptop, wallet, and two coats.
The intruder dropped the items and fled.
He is described as; white, male, 5'8"tall, 170 lbs, wearing blue jeans and a grey hoodie under a black coat.
Cst Aaron Northrup is investigating.
*****