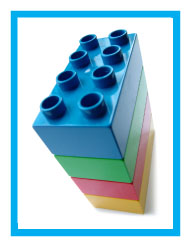 North Bay Public Library
News Release
*****
Please note that ALL of our March Break programs are full.
*****
Monday March 10 – LEGO Day
$2 per person From 1:30 – 3 p.m. Ages 4 and up

Tuesday March 11 - Fancy Nancy Tea Party
Dress up and join us as we design place mats, make wrist corsages and sit down to a fancy tea party.
$2 per person 10:30 a.m. – 11:30 a.m. Ages 4 and up
Tuesday March 11 – Recycled Play – Bilingual Program 1:30-2:30 p.m.
Build owls, cars & castles out of cardboard. Bring your imagination and any cardboard you have at home.
$2 per person Ages 4 – 8
Thursday March 13 – Learn to be a Magician
Magician Jean Deshais will teach you how to perform your own magic tricks.
11:00 a.m. – 12 noon
$2 per person Ages 6 and up
Registration is required for all programs and begins Monday February 24 at 9:30 a.m. Space is limited.
All programs will be held in the Library Auditorium.
*****