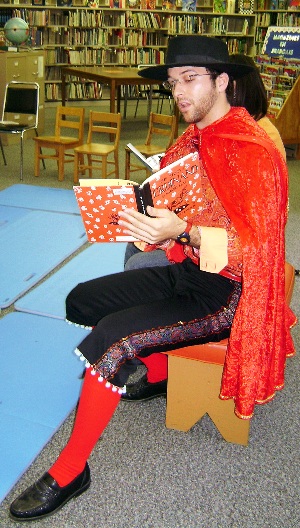 Ontario Library Association
News Release
****
The Ontario Library Association will be hosting the Festival of Trees™ in North Bay and Parry Sound, in partnership with the Near North District School Board and Nipissing University's Schulich School of Education.

Over 2,000 students will join authors and illustrators at the Nipissing University and Parry Sound High School to celebrate the Forest of Reading® and the best of Canadian children's fiction and non-fiction.

This one-day event features Silver Birch® and Red Maple™ authors and illustrators who are nominated for the awards. The students, who have spent the past months reading the authors' nominated works, will vote for their favourite books.
The festival will include appearances by Kari-Lynn Winters, Rebecca Upjohn, Philippa Dowding, Jennifer Lanthier, Rachelle Delaney, Pat Bourke, Maria Birmingham, Michael Glassbourg, K.L Armstrong, M.A Marr, and Joanne Levy.
The festival takes place on April 29, 2014 at Nipissing University and April 30, 2014 at Parry Sound High School, from 10 a.m. - 2 p.m. Tickets are available through the OLA by emailing olaprograms@accessola.com.

*****