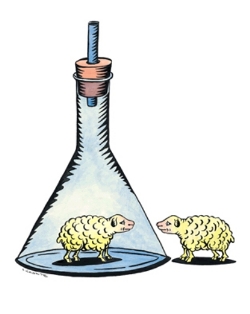 North Bay Regional Science Fair
News Release
*****
Students have two more weeks to develop and register their projects for the regional science fair.
This year marks the 52nd anniversary of the North Bay Regional Science Fair (NBRSF). In that time, regional students have impressed the community with original, thought provoking ideas and experiments.
And every year, of the students selected to go to the Canada-Wide Science Fair, at least one project returns with a major prize.
The NBRSF one-day event will be held Wednesday, April 1st at the Nipissing Sports Complex, in Gym A.
Online registration closes at 6:00 pm on March 27th.
Participating in a science fair is a wonderful opportunity for students to engage in science and engineering and to meet experts in their field of study.
Many students come back, year after year, refining and improving their work – just like a real research project.
At the fair, students have a chance to let their ideas take flight.
This will be one of the most valuable experiences for young scientists, as it presents an opportunity for students to discuss their findings with established members of the scientific community.
Five of the top students will be awarded an opportunity to attend the Canada-Wide Science Fair 2014 to be held in Windsor, Ontario the week of May 10th to May 17th. From there, they could move on to the Intel International Science and Engineering competitions, where cash awards, bursaries, scholarships and apprenticeships are abundant.
And there is still time for students to enter the Google virtual fair!
The schedule of events begins Tuesday with registration and project set-up from 8:00 to 9:00 a.m., followed by judging from 9:00 a.m. until noon and resuming after lunch from 1:00 p.m. until 5:00 p.m.
The Awards Ceremony will take place between 6:30 and 8:00 p.m. in the Weaver Auditorium.
Our students are bright, inquisitive, and creative and are developing a real aptitude for science – they deserve our recognition.
The public is encouraged to view the displays of our brilliant young scientists in Gym A of the Nipissing Sports Complex throughout the Fair. For registration and more information visit our website at www.nbrsf.com or find us on Facebook.
The NBRSF committee wishes to thank the many wonderful Fair sponsors for their commitment to the community, to youth, and to the importance of science and technology.
*****