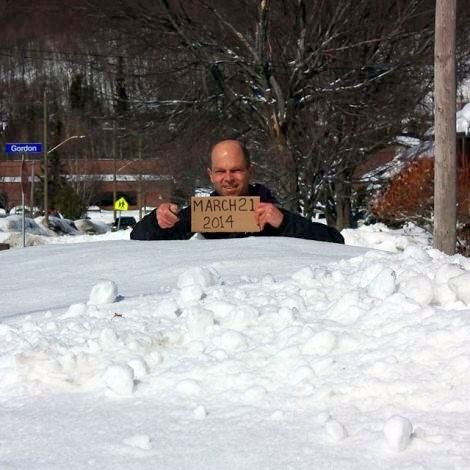 "A lot of people like snow. I find it to be an unnecessary freezing of water."
― Carl Reiner
It is the second day of spring and with yet another snowfall most folks would agree with Reiner's sentiments.
Gord White says it's a lot of frozen water this year.
On Friday White ventured out to his front yard today, dug a hole and climbed in to prove a point - we got a lot of the white stuff this year.
His wife Hilda couldn't resist sharing the photo of White surrounded by the white stuff with fellow BayToday readers.