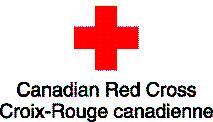 Canadian Red Cross North Bay
News Release
*****
The Canadian Red Cross is seeking volunteers for the new PATH Program, which helps patients from the North Bay Regional Heath Centre make the transition from hospital to home safely.
If you are at least 19 years, hold a valid G license, and are looking for a rewarding opportunity, consider driving for the Canadian Red Cross PATH Program.
This program is offered to patients who have no means of transportation to return home upon discharge.
The amount of time a volunteer can dedicate is extremely flexible.
Whether you can drive a couple of hours a week or a couple of hours a month, the PATH program needs you!
Do your part, become a Red Cross volunteer driver by calling Lori Renaud, Seniors Transportation Coordinator, at 705-472-5760 ext 124, or by emailing northbay@redcross.ca.
*****