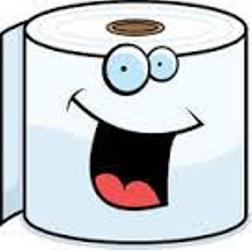 TP North Bay
News Release
*****
North Bay residents are being encouraged to TP North Bay, without the threat of being charged with mischief. It's as simple as purchasing a package of toilet paper from a local retailer, and donating it to TP North Bay.
The TP North Bay Team is hoping to raise 10,000 rolls of toilet paper to donate to the North Bay Food Bank over the course of five weeks. The movement was inspired by a recent event held in Kingston.
Donations can be dropped off at the following locations:
Parkers YIG Store on Laurentian Avenue, Saturday April 26th from 10am-2pm
Walmart in Northgate, Friday May 2nd from10am-2pm
North Bay Mall on Lakeshore Drive (near No Frills), Saturday, May 3rd from 10am-2pm
Freshco on Cassells Street, Friday May 16th from 10am-2pm
We are working on securing a location for the final collection week to allow businesses to drop off their donations. This information will be updated on our facebook page, www.facebook.com/TPNorthBay.
"I was so excited when Ellen called me to say that she wanted to bring this initiative to North Bay, and help out the food bank," said Amber Livingstone, Manager of the North Bay Food Bank.
"The toilet paper collected will allow the food bank to allocate funds normally spent on bathroom tissue, to other food staples that we purchase weekly."
"I first read of this event in an online Kingston news source, where they called it TP THE TOWN, and I thought, we can do this also in North Bay.
Kingston collected 46,000 rolls of TP during their event," said TP North Bay Team leader Ellen Faulkner.
*****