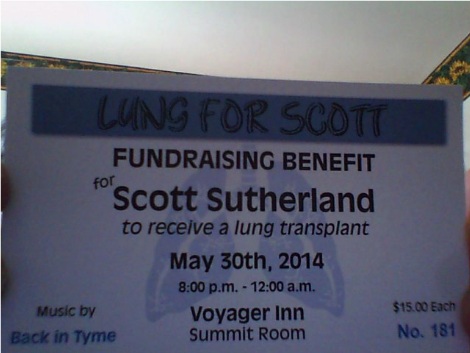 Scott Sutherland needs a lung transplant, but it's very expensive. Living costs in toronto are sky-high and he needs your help. Here's his pitch.
"Hi i am Scott Sutherland. We are holding a fundraiser tonight at the Voyager Inn, summit Room, from 8 - midnight. Music is by Back in Tyme.
We have lots of donations for a silent action. Tickets are $15 per person and you can get them from me or at the door.
The fundraiser is going towards a lung transplant. I go to Toronto June 16th for 4 to 5 day assessment "