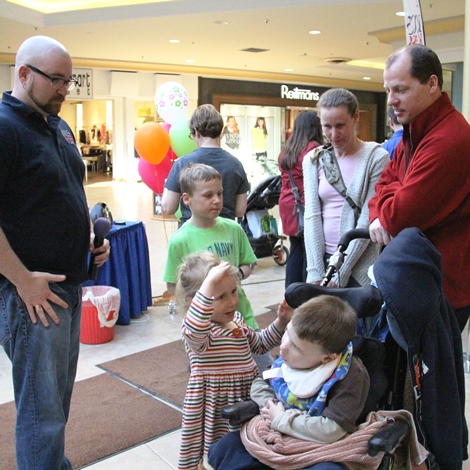 "Are you out of your mind" and "What were you thinking" are just a few of the catch phrases that come to mind when you learn what radio morning hosts Kevin & Big Mike are up to.
No the duo is not staging a radio stunt in an attempt to garner rating points, the bad boys of the airwaves are attempting to stay awake and on-air for 53 straight hours with the goal of raising $53,000 for the Rotary for Kids fund that assists local children with disabilities.
Oschefski says the duo is never forced by their employer to take on the herculean task of staying up for two days straight it is a choice they gladly make on their own.
He says it is for a group of very special kids and helping them have rich and fulfilled lives is enough to jump on board year after year.
Other then using Kris Kristofferson's song lyric 'Help me make it through the night,' as their mantra the duo says they didn't do any special training to prepare for the marathon but trust the support of the community will carry them through to the end.
NADY spokesman Dooley Ricci says without the 53 hour marathon fundraiser the lives of NADY kids would be unfulfilled.
Donations can be made at Northgate Shopping Centre or by calling the Longest Morning Ever pledge line at 705-492-7330 or online at http://rotary4kids.ca .