On Sunday, the YMCA of North Bay will join YMCA's across Canada in hosting YMCA Healthy Kids Day.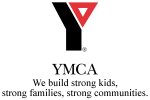 A free community event for the entire family, YMCA Healthy Kids Day promotes the importance and benefits of healthy, active living by encouraging simple, fun daily actions.
Statistics from the recently released Active Healthy Kids Canada 2014 Report Card show that only 5% of children ages 5-17 years old are meeting the Canadian Physical Activity Guidelines. To increase kids' physical activity levels we must encourage a mix of opportunities to be active throughout a child's entire day says a news release issued by the group.
"The health of our children is a serious matter, one that is very important to the YMCA and should be a top priority for parents, schools and all Canadians," says Kim Kanmacher, CEO at the Y in North Bay. "YMCA Healthy Kids Day engages families and the community in fun and exciting activities. Raising healthy children is a community effort, and the YMCA is your community partner in nurturing the potential of kids.".
Healthy Kids Day will take place Sunday from 10 a.m. to 2 p.m. atThomson Park. Staff will be on site offering healthy snacks, giant inflatables, games, fitness fun, music & dance, heart-pumping entertainment, health & safety tips and draws for prizes.
Also as part of Healthy Kids Day, a number of community organizations will be on site to engage children and families with information and fun, healthy activities including: KidSport North Bay, Downtown North Bay, Near North Crime Stoppers, Autism Ontario, North Bay Indian Friendship Centre, St. John Ambulance, Canadian Ecology Centre, Children's Aid Society, Oxford Learning, North Bay Symphony, Discovery North Bay Museum, Hands, TheFamilyHelpNetwork.ca, North Bay & District Multicultural Centre, North Bay Mattawa Conservation Authority and North Bay & District Girls Hockey Association.
The YMCA of North Bay is a charity dedicated to the entire health of individuals and communities. As a centre of community in North Bay, the YMCA is accessible to all, and helps people of all ages, backgrounds and abilities live engaging, more rewarding lives. It offers participants opportunities for healthy living, personal growth, and community involvement.