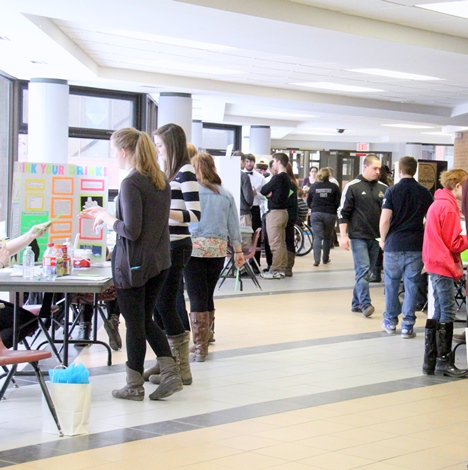 Canadore's School of Sport and Recreation students walked the walk Thursday as they demonstrated their knowledge and passion for healthy living at the main campus.
From STDs to ADHD the students in Professor Michelle Cundari's Health and Wellness class teamed up and were tasked to pick a topic issue currently affecting college students and to provide solutions and community resources to help them make better choices during the third annual fair.
"College students are faced with a lot of pressure and stressors," said Cundari.
"By being aware of healthy choices, knowing how to resist unhealthy temptations, getting enough sleep and exercise, students can drastically improve their quality of life and happiness."
Cundari says putting the onus on the students to share the information is a great learning tool that allows the students to reaffirm the importance living an active, healthy life at college and beyond.