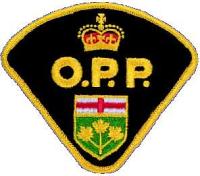 OPP News Release
*****
Mattawa Ontario Provincial Police members are investigating three separate thefts of all terrain vehicles (ATV).
The thefts occurred in March and May of this year.
One ATV was stolen from a business on Highway 17, Mattawa and two were stolen from two different residences on Chenier Road, Papineau-Cameron Township.

ATV's are described as follows:
•2007 CFMO Moto, black in colour;
•2008 Polaris Sportsman 800 E, copper in colour; and
•1995 Honda 4trax, 300cc, red in colour.

Anyone with information regarding these thefts are asked to call the OPP at 1-888-310-1122 or Crime Stoppers at 1-800-222-8477 (TIPS).
*****