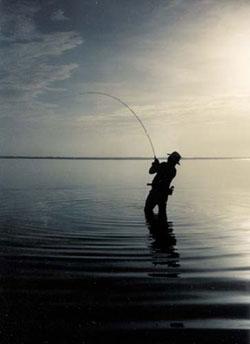 Greening Nipissing
News Release
*****
Greening Nipissing invites you to celebrate World Water Day at the World Water Day Festival and Water Walk being held in North Bay, ON. Admission is free and open to the public.
On Saturday, March 22nd Greening Nipissing, in partnership with the North Bay-Mattawa Conservation Authority (NBMCA), Peace Research Initiative at Nipissing University and LiquidTech, is proud to announce the 3rd annual World Water Day Festival taking place from 1:00 pm – 4:30pm at Nipissing University/Canadore College, 100 College Drive, North Bay, ON.
As a kick off to the festival, from 1 pm-2 pm, there will be a Water Walk guided by NBMCA along the university's trails.
The hike will highlight watershed management and include a snow measurement demonstration, part of NBMCA's flood monitoring program in the watershed. Walk participants should meet at 12:45 pm by the pond outside of the cafeteria.
"The depth of the snow pack and its water equivalent are used to estimate the spring run-off potential and the risk of flooding when the spring melt begins. Hikers will get a chance to see how it's measured and discover some interesting facts about the Duschesnay subwatershed where the trails run through ," said Sue Buckle, NBMCA Communications Supervisor.
At 2:30pm there will be a speaker event, starting off with a proclamation by Mayor Al Macdonald, followed by Water Talks from Gord Miller, Environmental Commissioner of Ontario and a panel discussion.
The Environmental Commissioner of Ontario is the province's independent environmental watchdog.
Appointed by the Legislative Assembly, the ECO is tasked with monitoring and reporting on compliance with the Environmental Bill of Rights, and the government's success in reducing greenhouse gas emissions and in achieving greater energy conservation in Ontario.
Jeff Fournier, in charge of Corporate Relations and Communication from Ontario Power Generation will speak about the history of hydroelectricity in North Bay and area.
Greening Nipissing would like to thank its partners and sponsors LiquidTech, North Bay-Mattawa Conservation Authority, Chippewa Creek EcoPath, the City of North Bay, Greater Nipissing Stewardship Council, Canadore College and Nipissing University for supporting World Water Day 2014.
World Water Day is a United Nations international celebration of water that happens annually in March. This year, the theme is "Water and Energy."
According to the United Nations, roughly 75% of all industrial water withdrawals are used for producing energy.
Greening Nipissing is a not-for-profit registered charity with a mission to educate, promote, and encourage environmentally-friendly practices for individuals, organizations, and businesses in North Bay and area.
For more information about Greening Nipissing World Water Day, please visit our event website: www.greeningnipissing.org/calendar
*****