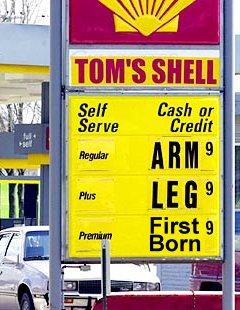 Gas prices in North Bay soared overnight to record highs.
According to GasBuddy.com prices for a litre of gasoline jumped by over .20 from prices recorded yesterday.
As of 8 a.m. Wednesday, GasBuddy reported the highest price of $1.453 at the Petro Canada at 119 Algonquin, while the cheapest gas was $1.267 at Chester's Gas Bar at 35 Beaucage Park Road.
The price at No Frills in Sturgeon Falls is listed at $1.337.