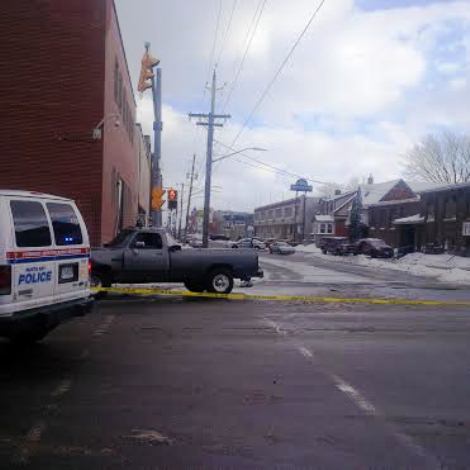 North Bay Police Service
News Release
*****
At 1:20 p.m. Saturday the 22nd Feb 2014 the driver of a ¾ ton Dodge Truck travelling westbound on McIntyre St W in the right lane between Fraser St and Cassells St, lost control of the truck.
He struck a parked car on the south side of the street that was pushed up on the sidewalk striking a woman on the sidewalk.
The truck continued past the parked car and struck three children on the south sidewalk of McIntyre St near Cassells.
All four 4 pedestrians were taken to hospital by ambulance with serious injuries.
The adult has since been downgraded to minor injuries.
The children were all transported to CHEO in Ottawa.
The O.P.P. Technical Traffic Investigation team is assisting with the investigation.
Dustin Calder 21 yrs of Brookes St has been charged with 4 counts of dangerous driving cause bodily harm.
He is to appear in court on the 23rd Apr 2014.
Cst Randy Adair is investigating.
*****