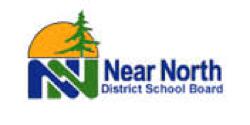 Near North District School Board
News Release
*****
The Near North District School Board is excited to announce that the Ministry of Education has approved the Board's capital funding request to build a new elementary school at the Pinewood site in North Bay.
The Board graciously acknowledges the financial support the Government of Ontario has committed to this project.
"This is an important taxpayer re-investment in local education as it is another element of our strategy to address a serious system-wide surplus school space issue while improving the learning opportunities for our current and future students in the City of North Bay," said board chair David Thompson.
It is the intent of the Board to utilize the same architect and to use the same design of the new Parry Sound elementary school as the basis for this new build. This will represent a cost savings for the Board, compared to starting the design of a new school.
"The financial support of the Ontario Government reiterates the importance of local involvement when discussing severe concerns such as declining enrolment and the possibilities of school consolidations. Obviously, the Ministry approves our planning for pupil accommodations," added Thompson.
This announcement will help the Board begin to alleviate the significant school renewal problems its facing allowing the Board to begin to right-size and deal with its excess capacity through the consolidation of facilities.
As a result of recent accommodation review processes, the Board submitted two capital priorities to the Ministry of Education for funding consideration in the Fall of 2013: 1) for a new build on the Pinewood Public School site to accommodate Junior Kindergarten to Grade 6 students from Dr. MacDougall, J.W. Trusler and King George public schools and, 2) to build one new facility that will house separate elementary and separate secondary learning areas with some common facilities to accommodate Junior Kindergarten to Grade 8 students from McDougall and Nobel public schools, Grade 7 and 8 students from William Beatty and secondary students from Parry Sound High School.
"The Board believes in and supports a new K-12 facility for the Parry Sound area and its students," said trustee Jim Beatty.
Unfortunately, the Board's capital request for Parry Sound was not approved at this time. The Board will re-submit the new K-12 facility in Parry Sound to the Ministry of Education as its top capital priority for 2014.
*****