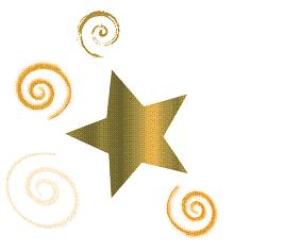 Fraser Institute
News Release
*****
TORONTO - The top 10 fastest-improving secondary schools in Ontario boast a mix of geographic, student and family characteristics, finds the Fraser Institute's annual school rankings.

The Report Card on Ontario's Secondary Schools 2014 ranks 740 public, Catholic (and a handful of private) secondary schools based on seven academic indicators using data from the annual provincewide tests of literacy and math managed by Ontario's Education Quality and Accountability Office (EQAO).
Three of the top 10 fastest-improving schools are in Toronto, including St. Patrick Catholic, which rose from an overall rating of 3.7 out of 10 in 2009 to 6.2 in 2013, despite an average parental income of $43,200—the lowest among the top 10 fastest-improving schools.
Additionally, 25.4 per cent of its students have a special need and 41.3 per cent are enrolled in ESL programs.
"A school like St. Patrick counters all the preconceptions about student performance. It has a relatively low parental income, and a relatively high percentage of ESL and special needs students. Yet it's one of the fastest-improving schools in the Report Card and its overall rating now exceeds the all-schools average," said Peter Cowley, Fraser Institute director of school performance studies.
The other top 10 fastest-improving schools are Saint-François-Xavier (French/Catholic in Sarnia), Le Sommet (French/public in Hawkesbury), St. Mary's (English/Catholic in Toronto), La Salle (English/public in Kingston), Bloor (English/public in Toronto), Monseigneur-Bruyère (French/Catholic in London), Nouvelle-Alliance (French/Catholic in Barrie), L'Héritage (French/public in Cornwall) and Gabriel-Dumont (French/public in London).
More broadly, of the 740 ranked schools in this year's Report Card, 69 schools improved their overall rating from the previous year.
When parents visit compareschoolrankings.org, not only can they compare their school's academic performance with other schools across Ontario, but they can also measure its performance over the past five years, noting areas of improvement and decline.
"Our website provides parents and educators with objective information about school performance—information that's hard to find anywhere else, which makes it the go-to source for measuring academic performance and an invaluable resource for parents who are interested in their child's education," Cowley said.
For the complete results on all ranked schools, visit www.compareschoolrankings.org.
*****