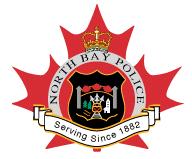 North Bay Police Service
News Release
*****
On 30th Mar at 9:56 p.m. a man unlawfully entered a person's room in a Fourth Av boarding house where he threatened the occupant.
Brent Alderson 29 years of Fourth Av was arrested at 10:27 p.m. and charged with break and enter, uttering threats, and 2 counts of breach of probation.
He was held in custody for a bail hearing.
*****