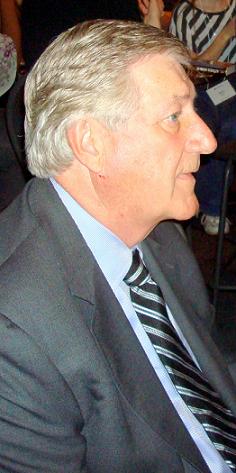 Former Nipissing MPP and Ontario premier Mike Harris will lead a Canadian mission to observe the Ukrainian presidential election at the end of this month.
Canada is sending 500 people to monitor the vote. Of those, 338 will be with the independent election observation mission led by Harris.
The remaining 162 will participate in observation missions run by the Organization for Security and Co-operation in Europe.
Harris was first elected to public office as a local school board trustee in 1974.
He entered provincial politics in 1981.
Harris was Progressive Conservative premier of Ontario from 1995 to 2002, winning two majority governments.
Prime Minister Stephen Harper said in a statement that Harris will bring insights and expertise from the democratic process and executive leadership.
Ukraine's presidential election will be held on May 25.