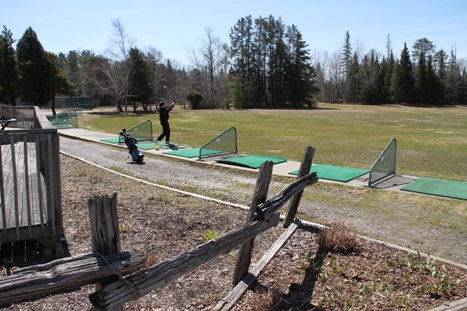 Pinewood Golf Pro Dan Garagan lofts some shots out onto the Driving Range which opened Monday morning. PHOTO BY CHRIS DAWSON.
The Pinewood Golf Course Driving Range, located behind the Clarion Pinewood Park Resort is officially opened for business on Monday.
Despite the late start to spring, Pinewood Golf Pro Dan Garagan is excited to see the golf season is about to begin in the North Bay area.
"It's later than usual but the course came through this winter really well and our new greenskeeper is excited to get going," said Garagan on Monday afternoon.
The driving range is open from 8 am to 7 pm daily.