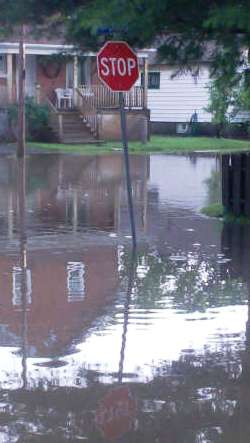 MNR News Release
*****
The Ministry of Natural Resources - North Bay District is advising area residents of South River, Ottawa River, Pickerel River, Mattawa River, French River, Sturgeon River and Lake Nipissing that a Watershed Conditions Statement - Flood Outlook is in effect in these areas.
Residents in these watersheds should keep a close watch on conditions, regularly check for updated messages and stay away from fast-moving rivers and streams.
MNR is closely monitoring the weather and developing watershed conditions. Further updates will be issued as appropriate.
TECHNICAL INFORMATION
Description of Weather System
The forecast for the remainder of this week is for daytime high temperatures in the range of 6-9 degrees Celsius by the weekend with nighttime temperatures slightly below zero to slightly above zero, with colder temperatures starting overnight Sunday into Monday.
There is potential for a large weather system to move into the Province Saturday evening and remain over the weekend and into early next week.
The forecast also calls for precipitation through the weekend into Monday that potentially may total up to 50mm of rain, rain/snow or snow depending on temperatures.
Description of Current Conditions
The depth of the snow pack throughout the district remains above normal for this time of year with water content in the snow ranging from 10% to 50% above historical averages for early April.
Forecasted temperatures and rainfall will continue to melt the snow pack but flooding is not expected at this time. It is expected that the intact snow pack will retain much of the forecasted rainfall and coupled with falling temperatures will moderate the amount of snow melt and runoff into local water bodies.
With more seasonal daytime and nighttime temperatures forecasted into the weekend, and cooling trend into next week, it is expected that the snow pack will continue to melt at a moderate rate therefore reducing the potential for flooding.
The rate of rise in water levels and flows is expected to increase by this weekend and into next week given current conditions.
*FLOOD OUTLOOK: gives early notice of the potential for flooding based on weather forecasts calling for heavy rain, snow melt, high winds or other conditions
*****