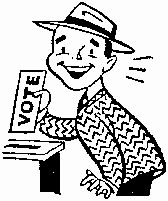 The Near North District School Board is offering students, parents, seniors and other members of the public to hear from local candidates and understand their position on issues impacting Ontario's public schools tonight as part of their participation in the Ontario Public School Boards' Association (OPSBA) Education Day May 27th.
Education Day was set up by OPSBA as an opportunity for candidates from the provincial parties have been invited to share their views and answer questions in local schools throughout the province and the local shcool board opted to host a Provincial Candidates Meeting tonight (Monday, May 26th) at 6:30pm at West Ferris Secondary School.
"Education is the most important contribution we can make to our next generation. We cannot build a strong, economically sound province without attention to this critical foundation of our future. Voters need to understand what each candidate and their respective party represents and what they plan to do to support the success of our children," said trustee and OPSBA director Michelina Beam in a news release.
The board stated further in the release that education policies of the provincial government are far-reaching.
"They affect the world our children and youth will inherit tomorrow and they have a clear impact on the conditions in which our young people thrive, learn and live today."
The board also contends that because the Provincial government decides what is taught in schools and how Provincial taxes are used to pay for education the issues affect everyone with or without children in the school system.
"Our students are the most important stakeholders in local education. So their involvement in the democratic process is key because they need an opportunity to express their concerns regarding education spending and decision making that will affect their future," also states Board Chair David Thompson in the release.
The Board encourages the public to attend tonight and learn about the issues impacting schools.