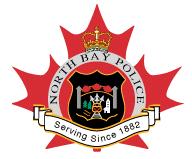 North Bay Police Service
News Release
*****
On Feb 4th at 9:10 p.m. a resident of Worthington St E observed a woman enter the resident's vehicle that was parked in the driveway on Worthington St.
The woman removed items from the vehicle and walked away.
The resident followed the woman until she entered a Fifth Ave residence at which time he called the police.
Louise Lecuyer 32 years of Fifth Ave was arrested and a GPS, lottery tickets and gift cards were recovered.
She has been charged with theft under $5000, possession of stolen property, breach of probation and held in custody for a bail hearing.
Cst Sarah Kavanagh is investigating.
*****