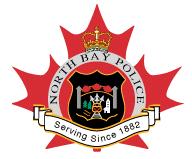 North Bay Police Service
News Release

*****
At 8:00 p.m. on the 30th Jan a woman at a Percy St residence was asked to leave and she refused.
It is alleged that she took a knife from the kitchen, stood in the entrance and again refused to leave.
Police were called at which time she concealed the knife and refused to talk to the police.
She was arrested without incident and the knife seized.
A search of her person located a small quantity of what is believed to be marijuana.
Sarah Madsen 23 years of no fixed address has been charged with carry concealed weapon, possession of marijuana and held in custody for a bail hearing.
Cst Aimee Wilson is investigating.
*****