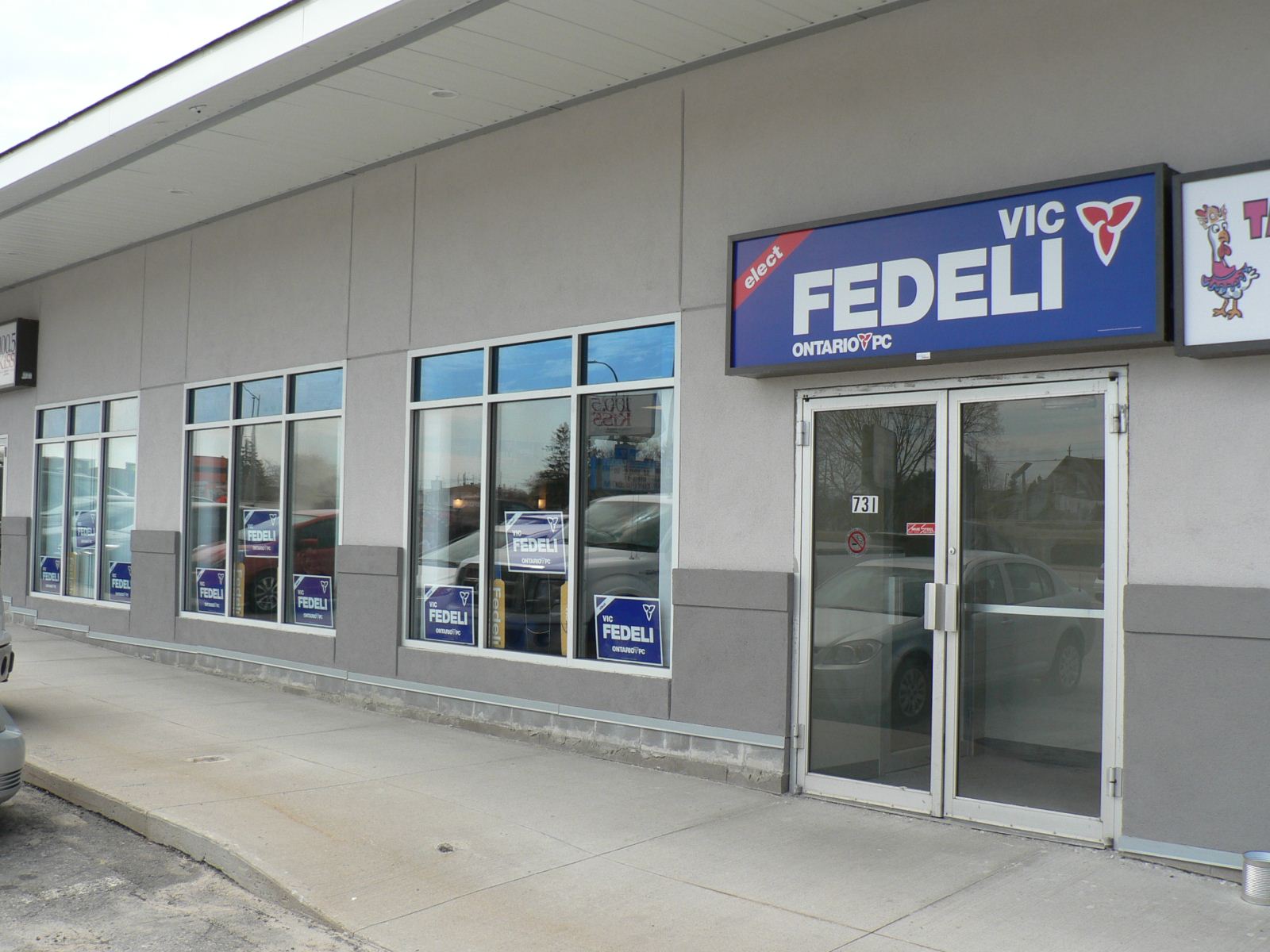 Like spring flowers, provincial campaign offices are sprouting.
The Vic Fedeli campaign will officially open its North Bay office Thursday morning at 11:00.
The office is located in the Main Gate Plaza at 731 Main Street East.
Workers are busy dealing with renovations, phone hookups and lawn sign distribution.

The election is slated for June 12th, and so far the PC's, NDP and LiIbertarian parties have candidates. The Liberals had hoped to announce their flag-bearer today, rumoured to be former candidate Dr. Catherine Whiting.