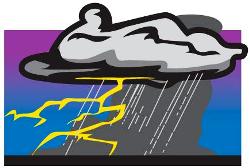 As of 6:00 PM EDT Friday Environment Canada issued the following special weather statement in effect for North Bay - Powassan - Mattawa and West Nipissing - French River area.

Line of strong thunderstorms approaching.
Current radar shows a north to south line of strong thunderstorms moving east across the region.
Some of these storms may produce small hail and gusty winds.