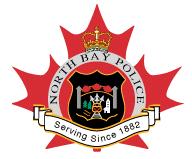 North Bay Police Service
News Release
*****
At 11:23 p.m. on 08th March a woman inside a closed restaurant on the 500 block of Lakeshore Dr heard glass breaking then saw an inside door swing.
She locked herself in the office and called the police.
The suspect removed a cashbox, the woman's wallet, and an IPad then fled the area.
Entry had been made by throwing a brick through the window of the rear door.
Cst Kyle Hughes is investigating.
*****