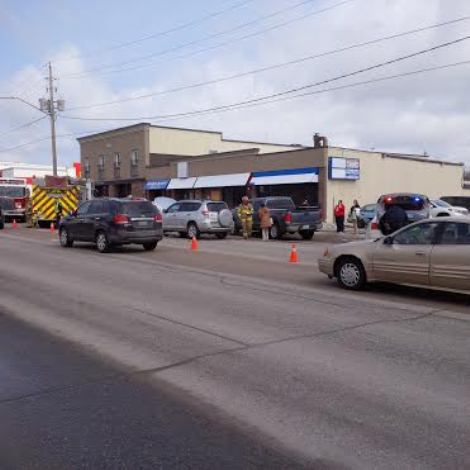 As the lunch hour drew to a close Tuesday afternoon emergency crews responded to a vehicle accident at the 1221 Algonquin Avenue.
The call came in at 1:02pm and had one lane closed and traffic slowed at the busy section of town for some time.
At this time there have been no further details with regards to the incident other than time and place.
Loyal BayToday reader Mike Oakes sent in a couple of pictures to share with fellow readers.