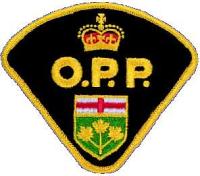 OPP News Release
*****
ORILLIA – It's a sad reality that every year thousands of people are victimized and millions of dollars are lost through the many forms of fraud, according to members of the Ontario Provincial Police (OPP) Anti-Rackets Branch.
The Canadian Anti-Fraud Centre (CAFC; formerly Phonebusters) reports 56 per cent of all Canadian-based 'mass marketing fraud' (MMF) scams in 2013 occurred to victims online via the internet or e-mail, while another 19 per cent occurred by telephone.
In all, 11,076 victims of mass marketing fraud lost a total of just under $53-million last year – slightly lower than in 2012.
The highest number of victims were from 50 to 70 years of age.
Other trends noted in 2013 by the CAFC include:
Ontario consumers were most targeted by MMF operations based on total number of complaints and total reported dollar loss.
Money transfer businesses are the top reported payment method used to send funds from Canadian victims.
The number of Canadian identity fraud victims has increased, as has the total reported dollar loss.
If you suspect you or someone you know has been a victim of fraud, contact your local police service or CrimeStoppers at 1-800-222-8477 (TIPS) or online at https://www.tipsubmit.com/ .
FRAUD…Recognize it…Report it…Stop it.

QUOTES
"Perpetrators of fraud prey upon many segments of our population, especially the most vulnerable. The impact of their fraudulent activities is staggering. The money taken is used to fuel other illegal activities, further victimizing the unsuspecting victims."
– Deputy Commissioner Scott TOD, OPP Investigations and Organized Crime

"Awareness and vigilance are the keys to ensure you are not separated from your hard-earned money, your identity or anything of value to criminals. The most important aspect to remember...if it sounds too good to be true, it likely is."
-- A/Inspector Tom WHITTAKER, OPP Anti-Rackets Branch
******