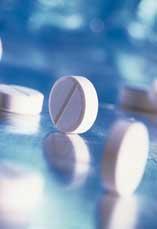 North Bay Police Service
News Release
*****
The North Bay Police Service is pleased to announce its partnership with the 2014 National Prescription Drop-off Program.
The intent of this program is the promotion of both the safe storage and disposal of prescription, over-the-counter and other drugs.
This reduces the amount of drugs available in people's homes for possible diversion and accidental poisoning.
On Saturday, 10th May 2014, the public is encouraged to bring all unused, expired or unwanted medications to the rear parking lot of the North Bay Police Service, 135 Princess Street West, North Bay, Ontario.
Members of the North Bay Police Service will collect and dispose of them appropriately.
The drop-off site will be in operation between the hours of 10:00AM and 3:00PM.
*****