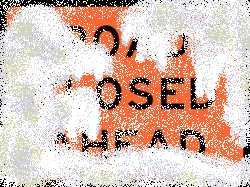 If you are traveling south today you may want to postpone your plans or chart another course as a multi-vehicle pileup has closed Highway 400 in both directions at Innisfil and reports indicate the highway could be closed for the rest of the day.
The collision, near Innisfil Beach Road, involved 96 vehicles and took out numerous sections of the guardrail.
The OPP have set up a command post at Georgian Downs and crews are working to clear away the vehicles.
Area police report treacherous driving conditions in the Innisfil, Bradford and Cookstown areas.
Motorists are encouraged to visit the Ontario Ministry of Transportation (MTO) website at http://www.mto.gov.on.ca for traveller's information such as winder road conditions, construction reports, road closures, traffic reports, traffic cameras and interactive mapping.