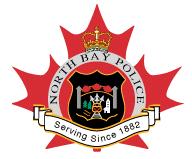 North Bay Police Service
News Release
*****
Sometime between the 12-26 April 2014, unknown culprits entered a storage shed in the 2000 Block of Highway 11N, North Bay, Ontario and removed two dirt bikes.
The bikes are described as a 2005 Yamaha YZ125, blue in colour as well as a 2001 Kawasaki KX125, green in colour.
Both bikes are valued at approximately $6000.00.
There are no suspects and the investigation is continuing.
*****