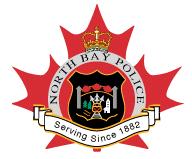 North Bay Police Service
News Release
*****
At 12:12 pm on Wednesday April 16th, 2014, North Bay Police responded to a report of a disturbance between a male and a female in the 400 to 500 block area of Lakeshore Drive.
A passing male motorist stopped to intervene and an altercation occurred.
Police are investigating.
This incident may have been witnessed by a motorist of a red vehicle.
Anyone with any information regarding this incident is asked to contact Constable Lingley at the North Bay Police Service at 705-497-5555, or anonymously through Crime Stoppers at 1-800-222-8477.
*****