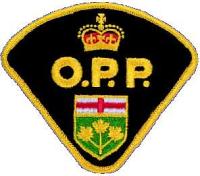 OPP News Release
*****
On Saturday March 15, 2014 at approximately 11:27pm, the North Bay Ontario Provincial Police (OPP) was conducting R.I.D.E. (reduced impaired driving everywhere) on Big Moose Road, East Ferris Township.
During the R.I.D.E. check, a pick-up was stopped and the driver of the vehicle informed police that he had not been drinking as he was the DD(designated driver).
Upon further investigation Denis CHAMPAGNE, age 22, of East Ferris Township was charged with driving with more than 80 mgs of alcohol in blood, contrary to section 253 (1)(b) of the Criminal Code of Canada and Possession of a Schedule II Substance-Cannabis Marihuana, contrary to section 4(1) of the Controlled Drug and Substances Act.
The driver was also served a 90 license suspension and his vehicle will be impounded for 7 days.
He will make his first court appearance in North Bay Ontario Court of Justice on March 24, 2014.
*****