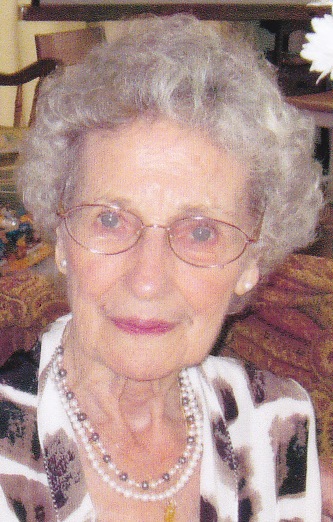 DeMARCO JOAN "Giovannina"
Passed away at the North Bay Regional Health Center February 1st, 2014 in her 94th year. Joan DeMarco beloved wife of Anthony "Tony" DeMarco.
Dearly loved mother of Judith Jessen (John), Christine DeMarco (Al Berg), Carmen DeMarco (Angie) And Lisa DeMarco (Norman Paquette).
Lovingly remembered by seven grandchildren, Jasmine, Jessica, Lucas, Alyssa, Alex, Kyle and Blair and nine great grandchildren, Cohen, Katrine, Finn, Noah, Avery, Porter, Mackenzie, Emma and Brady. Lovingly remembered as Auntie Joan to Nadine, Terry, Dina, Paula and Andrew.
Predeceased by her parents Domenica (nee Paolucci), Letitzia and Filippo Vendetti and brothers Jack Vendetti (Iris deceased) and John-Joe Vendetti (Paulette surviving). Joan arrived in Canada in 1929 at the age of 9 years old, she was born in Frosolone, Italy.
Family are receiving friends at the McGUINTY FUNERAL HOME, Tuesday February 4th, 2014 from 2 - 4 & 7 - 9 p.m.
Funeral mass will be celebrated at the Pro Cathedral of the Assumption, Wednesday February 5th, 2014 at 10a.m.
Cremation to follow.
As expressions of sympathy, donations to the Pro Cathedral or the N.B.R.H.C Foundation would be gratefully appreciated by the family.
Online condolences may be made at www.mcguintyfuneralhome.com .
The family would like to say a special thank you to Marina Point, Lorraine and Staff and all the patrons of DeMarco's Confectionery for their love and support.