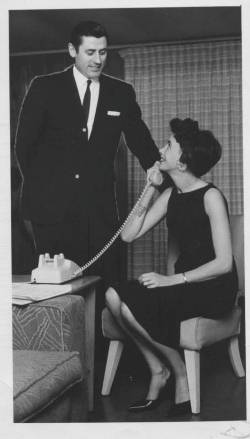 The North Bay theatre community is morning the loss of another one of their trail blazers today.
The Smylie family confirmed that their matriarch Delma Beatrice (nee Paterson) passed away Monday night.
"Tonight we said goodbye to our beautiful mother -. She left us to be with her beloved husband (and our father) Jack Smylie on his birthday. He would have been 88 today. How great is that. He's been waiting patiently for her to join him. Happy Birthday Dad, so long Mom! Love you," daughter Gay published on Facebook.
Delma, the wife of late North Bay Mayor Jack Smylie (58 years), was one of the original members of the Gateway Theatre Guild dedicating 50 plus years of her life helping to ensure that every cast member's hair and makeup was perfect before hitting the boards.
The always stylish Smylie, by North Bay standards one of the city's quintessential socialites, was a maven antique collector and over the decades thousands of her pieces graced the sets of Guild shows.
Smylie was also a very generous and charitable woman supporting a number of charities and causes.
Funeral arrangements have not been announced yet.
Smylie is survived by her five children, Drew, Emily-Ann, Gay, Paul and Clark and her seven grandchildren.