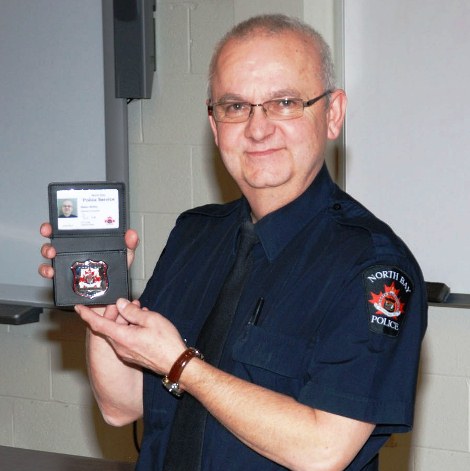 Cst. Walter Neeley called it a day on Friday (January 31st) after 23½ years with the North Bay Police Service.
Prior to policing Neeley was employed for 12 years as a Correctional Officer in western Canada and Kingston, Ontario.
"Cst Neeley's interest and expertise in enforcement of the Highway Traffic Act and accident investigation is evident in his longstanding mentorship and assistance to fellow officers," notes Deputy Chief Shawn Devine.
"Walter's goals and focus have been directed at ensuring a safe community for the residents of North Bay through responsible driving."
"On behalf Chief P. Cook, myself and the men and women who have served with Walter, we wish him health, happiness and all the best in his future endeavors."