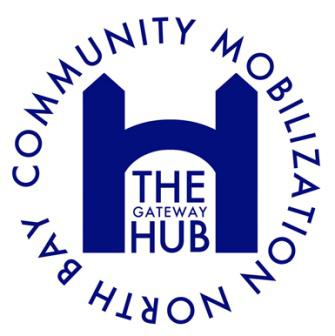 Health professionals; educators; police officers; and social, probation and justice workers are working together achieve community safety and well-being
Last December, 18 local community partners launched a pilot project under the Community Mobilization North Bay umbrella called: The Gateway Hub.
The Hub's objectives are to reduce violent crime, reduce emergency room visits, reduce calls for service, decrease truancy, and reduce public prosecutions.
It's is a comprehensive, integrated approach to community safety and wellness that has been proven to make a significant positive impact on the life of individuals, on the well-being of families and on the safety of our neighbourhoods, states a news release from the organization.
The Hub aims to create and maintain communities that are healthy, inclusive, cohesive and resilient.
"Community safety and wellness is a shared responsibility," said North Bay Police Chief Paul Cook. "The Gateway Hub is a success thanks to our community partners who are all committed to teamwork and professionalism."
"The top risk factors we have identified are associations with negative peers, suspected mental health conditions, poor parenting, and parent-child conflict," said Dr. Jim Chirico, Medical Officer of Health. "These factors demonstrate that this is not simply a police issue. We need a comprehensive community solution and the Hub provides exactly that."
"To date, the Gateway Hub has addressed over 100 high-risk situations and identified the appropriate agencies to mitigate these risks," said Brent Kalinowski, Project Manager.
"Those individuals and families who were identified as being in need of interventions have welcomed this new approach. Because of these success stories, we are now committed to making the Hub an ongoing way of how we help those in need."
FACT SHEET
Members of The Gateway Hub are:
1. Canadian Mental Health Association, Nipissing Regional Branch
2. Children's Aid Society Nipissing Parry Sound
3. Community Counselling Centre of Nipissing
4. Conseil scolaire catholique Franco-Nord
5. Conseil scolaire public du Nord Est de l'Ontario
6. Crisis Centre North Bay
7. District of Nipissing Social Services and Administration Board
8. Hands: The Family Help Network
9. Ministry of Children and Youth Services, Youth Justice Services, North Bay Regional Office
10. Ministry of Community Safety and Correctional Services, Probation and Parole Office,
11. Near North District School Board
12. Nipissing Mental Health Housing and Support Services
13. Nipissing-Parry Sound Catholic School Board
14. North Bay Indian Friendship Centre
15. North Bay Parry Sound District Health Unit
16. North Bay Police Service
17. North Bay Regional Health Centre
18. Ontario Provincial Police, North East Region