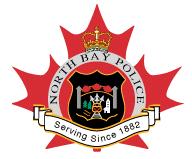 North Bay Police Service
News Release
*****
On Feb 7th at 4:48 p.m. a drug transaction in a Clarence St parking lot resulted in a man being arrested for trafficking.
A search of his person located 66 grams of psilocybin (magic mushrooms), 15 grams of cocaine, 257 grams of marijuana, 3.8 grams of powder MDMA, 10 MDMA tablets that had Montreal Canadians logo stamped in them, 8.5 methamphetamine pills with a ice logo, 3 methamphetamine pills in the shape of legos, a digital scale, cell phone and a quantity of cash.
A search of his residence located 236 methamphetamine pills with the ice logo, 46 methamphetamine lego pills, and 267 MDMA Montreal Canadian pills.
Matthew Summers 25years of Clarence St has been charged with trafficking cocaine, trafficking MDMA, trafficking psilocybin, trafficking marijuana, trafficking methamphetamine, possession of property obtained by crime, possession of methamphetamine for the purpose of trafficking, and possession of MDMA for the purpose of trafficking.
He has been held in custody for a bail hearing.
*****