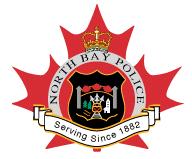 North Bay Police Service
News Release
*****
At 8:15 p.m. on 09th Jan a domestic situation at a Lakeshore Dr residence resulted in a woman slapping a man, then a few minutes later striking him with a knife and finally punching him until he left and called the police.
A 21 year old North Bay woman was arrested and held in custody for a bail hearing.
She has been charged with assault and assault with a weapon.
Csts Chris Marshall and Bill Gainforth are investigating.
*****