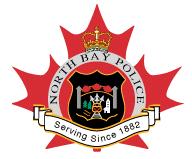 North Bay City Police Service
News Release
*****
On Tuesday April 22nd at approximately 2:30 pm, North Bay Police responded to a report of a disturbance that occurred outdoors in the area of King and Ferguson streets.
A 27-year old female approached another female who was using a walker.
The accused requested a cigarette from the victim.
When denied, the accused forcibly attempted to reach into the victim's purse.
Having failed to get into the victim's purse, the accused then knocked the victim's glasses off of her face.
The victim did not sustain any physical injuries.
After investigating, North Bay Police charged Melinda Wynne of North Bay with one count of assault, one count of attempted theft, and two counts of breach of release conditions.
The accused was held in custody pending a bail hearing.
*****