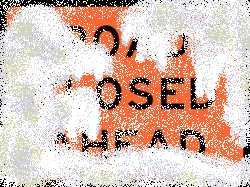 The city's Engineering, Environmental Services & Works sent the following Sanitary Sewer Extension project update to today:
*****
Lakeshore Drive from Booth Road to Pinewood Park Drive - Phase 1
Pinewood Park Drive from Lakeshore Drive to Decaire Road - Phase 2
Construction on Lakeshore Drive and Pinewood Park Drive has resumed earlier this month as you are aware. However due to the freezing temperatures we have been experiencing the last few weeks, both contractors (Sierra and MX) have been facing some difficulties in their progression of work and as a result there has been minimal construction activity at both construction sites.
With nicer weather forecasted from this day on, we are anticipating much more activity on both sites and therefore look forward to the advancement and completion of the works.
Please remember that Lakeshore Drive from Riverbend Road to the La Vase River Bridge is closed to through traffic and only local traffic will be permitted to access their properties. Drive with care in the construction area. There will be a City Inspector available on site for the duration of the contract to liaise with the public.
City of North Bay Public Works and Services After Hours Emergency Phone
705-474-4340
Reid Porter, P. Eng.
Infrastructure Engineer
*****