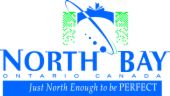 North Bay City Council saw a long itinerary play out on Monday evening, with roughly 3 hours of presentations being brought forth during the regular meeting.
Council began with a Declaration of Office, swearing in the newest City Councillor, Mark King, who signed the official papers and took his seat with the council.
Jake Lacourse, along with new Chair John Strang made a lengthy and detailed presentation regarding the Summer in the Park festival, giving last year's financial outcomes and new strategies, which is highlighted by their plans to sell 10,000 wristbands for the 2014 event.
Council then passed a motion to grant $40,000 dollars towards this year's Summer in the Park festival.
Members of North Bay Hydro, who took part in the ice storm recovery in Southern Ontario, presented their stories to council, who in turn, thanked them for their services that went beyond the call of duty, helping out fellow Ontarians during a crisis which took place over the Christmas holiday.
CAW representative Brian Kelly and his supporters were also at council, requesting a petition from council to help get them to the bargaining table with those in power over the ongoing ONTC divestment, which includes ONTERA, a major telecommunications aspect of their company.
Without effective and honest communication, the group is finding it difficult to find transparency or meaning in their dealings with superiors within the provincial government and their bureaucrats.
As well, issues regarding implementing a 4-way stop at Main West and Nipissing Streets were also discussed which was deferred to committee for further study.
The night also saw another presentation from local business owner Case L'ami, whom aired his concerns that construction work has recently stopped on Lakeshore Drive, continuing to cut off his garden business, and venting his frustrations that no one at the city seems to know what's going on.
Council also had a number of other presenters, some who thanked council for their upgrades to city facilities, and others who asked for reductions in their property taxes.
Numerous rezoning and by-law adjustments were also made to keep the city's fine details in order and operating, now that the 2014 budgets have been passed by council.
For further details on some of these stories, please click back soon to baytoday.ca.