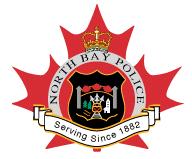 North Bay City Police
News Release
*****
At approximately 11 a.m. this morning Feb 5th a 69 year old man had just finished swimming lengths at the YMCA and was talking to one of the lifeguards when he collapsed in front of her.
The lifeguard Carrie-Anne Grawbarger, who is also a paramedic instructor at CTS Canadian Career College took charge and directed the scene.
The other lifeguard Lauren Parcher pushed the alarm button, Todd Hocking, the aquatic supervisor called 911, Lindsey Seguin, the membership supervisor retrieved the AED.
Ryan Shellhorne, a paramedic student at CTS helped Carrie-Anne by doing chest compressions while she did the breathing.
Abbey Attwood another lifeguard and Steve Langenhuizen, another paramedic student at CTS helped set up the AED.
Carrie-Anne gave the man one shock then found a weak pulse but he still needed assistance breathing.
Ambulance and fire attended at 11:08 a.m.
The pulse was lost, the paramedics took over and continued with CPR and had to deliver repeated shocks that eventually resulted in a stable pulse and breathing.
Ryan Shellhorne the CTS student went with the paramedics and assisted in the ambulance on the way to the hospital.
By the time they arrived at the ER the patient was conscious and stable.
Everyone involved in this incident should be commended.
The teamwork and professionalism they exhibited undoubtedly saved a life.
*****